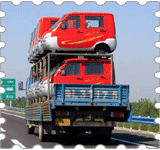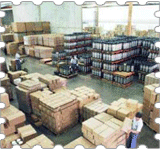 ARPM provide Packing & Moving Services for all kinds of household and industrial goods. We do take utmost care while packing and moving your goods. High-quality packing materials are used to ensure complete safety of the goods throughout the move. While shifting the goods from one place to other we take utmost care. We use paper packs, plastic packs, poly packs, wooden materials, etc to pack your movable.
ARPM procure and distribute your goods with utmost care. We offer different Logistics Services like transportation logistics services, integrated logistics services etc to meet tighter deadlines and provide on-demand shipment status. We have developed an essential core competency, over many years, in providing integrated and seamless order fulfillment solutions for our customers. As a total logistics services provider, we own and manage the logistical chain to fulfill your customer orders.
Car Transportation:-
ARPM through our expert skills & absolute dedication provide superior level of reliability and excellence in car shipping services. We ship your cars as fast and as reliably as possible. Whether you need to ship a car to the next town or across the country, our car shipping services make it easy and convenient with a door to door pickup and delivery option. Car being anyone's most prized possession, its complete safety while loading as well as in transit is duly required. Our dynamic and trained team takes all sorts of precautions to ensure complete safety of your vehicle from all big or small hassles. We acquire not only a fleet of well maintained covered trailers and containerized trucks but also well trained and reliable drivers to ensure swift , safe and fast deliveries of one's vehicle. No doubt, we try our best to take care of your vehicle during transit till it reaches specified destination. We offer door to door car carrier service wherein the vehicle is picked up from the door step and delivered right at the informed destination. Also, vital issues like insurance, custom clearance etc are all handled by us.
Household Shifting or Relocating:-
Household shifting or relocating is the process of vacating one residence and settling in a different one. A move can be to a nearby location within the same neighborhood, a much farther location in a different city, or sometimes a different country. Moving a home small or big can be a daunting task, it is stressful, but with the right preparation and care you can alleviate some of the stress.
ARPM understands needs and requirements of their clients and provide personalized shifting and moving of your valuable household goods containing furniture, glass items, paintings, electronic equipments, television, microwave oven, soft items like glassware & dishes and sensitive electronic items with extra precautions in packing to protect them. They acquire a sound infrastructure backed by latest technology which enables them to provide most innovative solutions to client's requirements. They are well connected and located to ensure speedy services. They acquire a fleet of vehicles of varied sizes to cater all categories of cargo. Also, they acquire most experienced, committed and professional manpower. They comply with all sorts of formalities to ensure optimum security and complete protection of goods from any kind of accidental mishap.